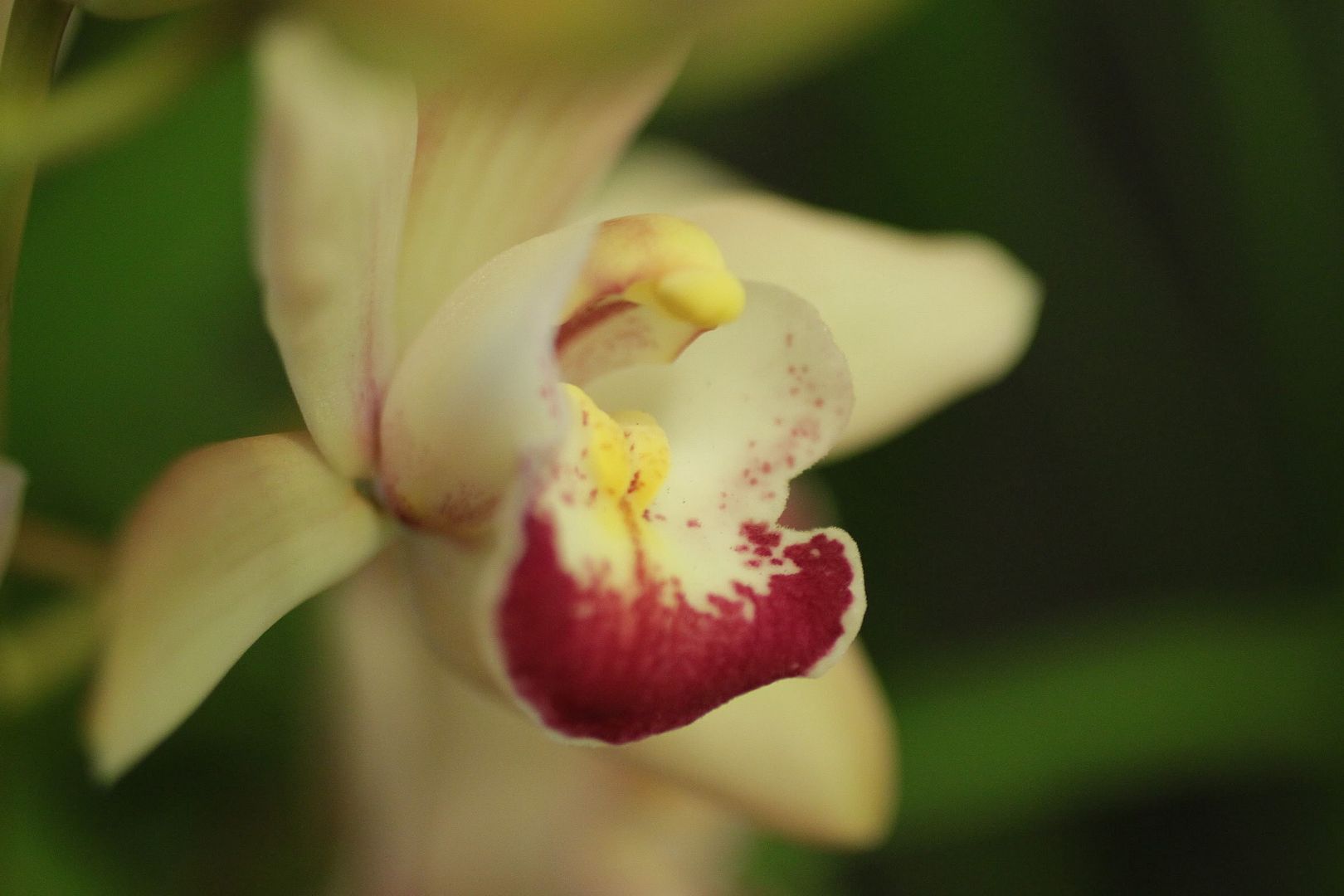 TOTALLY RANDOM BUT THAT'S MY PREROGATIVE, THESE ARE SOME PHOTOS I JUST TOOK FOR MY MUM. WHEN I WAS HOME FOR EASTER SHE GAVE ME A LESSON ON ISO AND APERTURE SO THIS IS THE RESULT OF A LITTLE TEST WITH MY MACRO LENS, NO FLASH OR TRIPOD.
THE SUBJECT IS A BEAUTIFUL CYMBIDIUM (ORCHID) THAT MUM COLLECTS AND GROWS. SHE LENT ME THIS FLOWERING ONE TO KEEP INDOORS FOR A WHILE - IT PUTS A SMILE ON MY FACE EVERY MORNING.
EVER SINCE I WAS A CHILD, WITH MY MUM A BOTANIST & SURROUNDED BY FOREST, I THOUGHT THESE WERE THE MOST MAJESTIC QUEENS OF THE FLOWERING KINGDOM. TODAY, THE SIMPLICITY, EXOTICISM,
FORM & DELICACY OF ORCHIDS STILL
INFLUENCES MY DESIGNS...