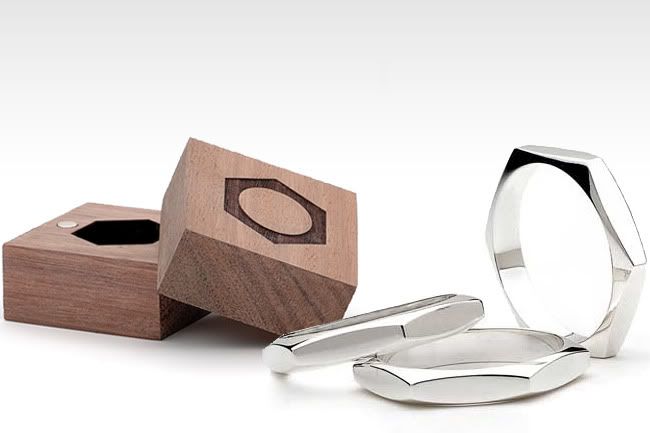 I LOVE THESE UTILITARIAN RINGS. THEIR SIMPLICITY. THE STUNNING PACKAGING.
VALENTINE PRESENT TO MYSELF PERHAPS??
"The tuerca range of jewelery unlocks a hidden beauty found within the simple forms of the construction industry. Taken out of their traditional context, these familiar shapes are showcased as never before in this range of strikingly raw jewellery pieces // The packaging is crafted from reclaimed Australian jarrah, stunningly presenting the pieces in a unique solid-timber gift box // Designed and produced in Australia by Rowen Wagner"