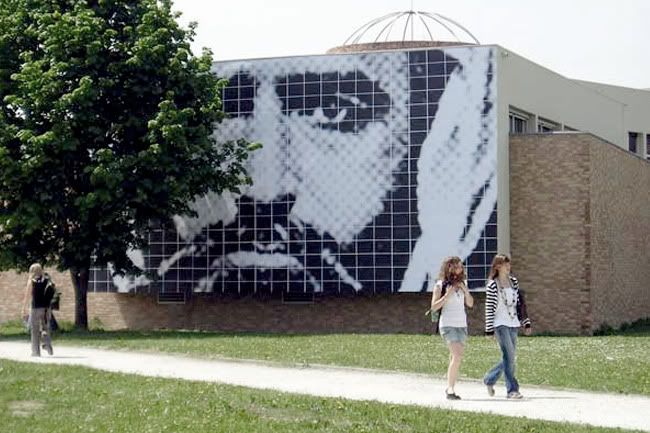 I DON'T KNOW WHO NAMED IT BUT RASTERBATOR HAS GOT ME ALL EXCITED....


After completing and executing the interior design for my current bedroom, I've moved my sights on to the master bedroom which I will soon occupy. When looking for fresh ideas that wouldn't blow my non-existent budget I came across Rasterbator.
An alternative to paint, wallpaper and all things messy, Rasterbator is a simple concept.
Download the free! program
, upload your photo, select your size or number of pages and it will spit out your re-pixelated image, ready to print. I'm going to make mine extra large, wack it on some foam core and mount it on the wall with reusable double sided tape (you could frame them or use glass covers) . Result = mind blowing, instant graphic feature wall for next to nothing. Only thing I have to do now is pick an image...
[keep a look out for the final product plus more images after the jump]