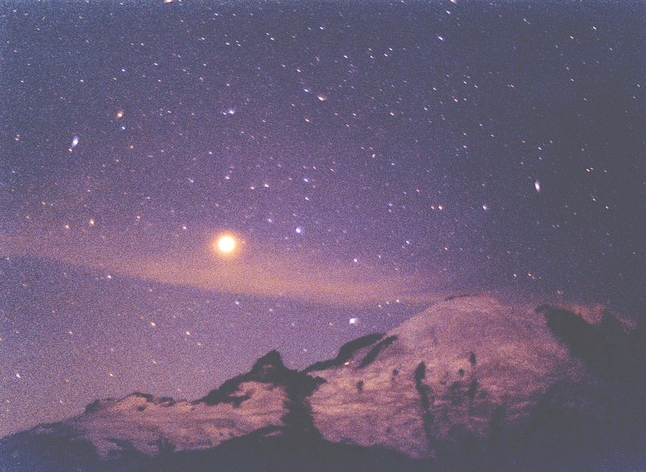 I'M STILL NOT SURE WETHER THIS OLD GUY IS A LITTLE NUTTERS OR JUST A BIG TREKKIE FAN EITHER WAY HIS UNIQUE COMMENTARIES MAKES FOR EVEN MORE INTERESTING PICTURE VIEWING // STUNNING NIGHT LANDSCAPES.
"the expanding shock wave from the explosion de-stabilizes the wormhole, which is sucked back into space."

"the flagship commander summons the four patrol craft as he wheels around to follow the mothership. He also mobilizes the Northwest Light Brigade ground forces from the Mt. Hood starport to assist in the battle."