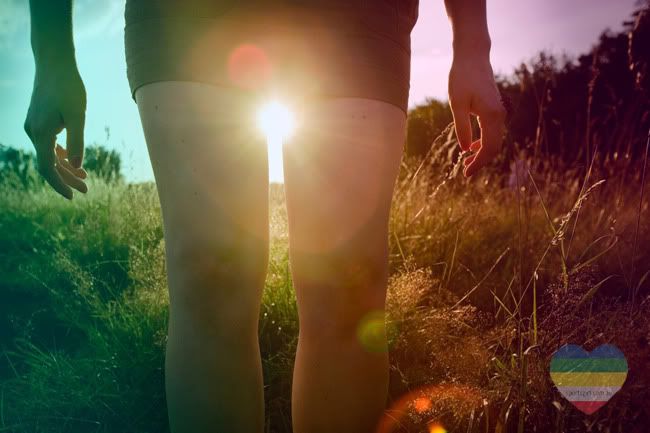 SO I'VE BEEN READING ZANITA'S BLOG RELIGIOUSLY FOR WELL OVER A YEAR NOW. SIMILARLY HAILING FROM THE SOUTH WEST OF AUSTRALIA, HER STYLE IS BORN FROM ONE OF THE MOST ISOLATED PLACES IN THE WORLD. PERHAPS THAT EXPLAINS WHY THERE IS ALWAYS A CERTAIN PRACTICALITY AND DOWN TO EARTH COMPOSURE FELT IN HER ECLECTIC YET EVER BEAUTIFUL POSTS. I AGREED WITH MY LITTLE SISTER WHEN LAST WEEK SHE LOOKED OVER MY SHOULDER AND ANNOUNCED - wow she's really fashion forward, but still looks good. THE POINT IS, I WAS PRETTY DAMN STOKED WHEN SHE TAGGED ME A SPORTSGIRL HEART RECENTLY SO HERE WE GO...

What are you wearing right now?
White INDIGO singlet dress and oatmeal Topshop cropped knit

Post a picture that means "summer" to you. (

SEE BELOW

)
At home, swimming with my two most beautiful dogs in the Indian Ocean

What tracks are essential on your summer play list?
I'm feeling a very indie vibe lately with Neon Indian, Animal Collective, Sigor Ros, Sufjan Stevens, Grizzly Bear, Mars Volta and Pheonix amongst others on high rotation

What is your fave piece of clothing from the Sportsgirl summer collections?
Fueling my love for all things long and lovely is the Rhianna Maxi Dress

Describe your perfect summer…
Drinking Pims with good company, on balmy evenings in all the exotic locations of my imagination.

IN RETURN I TAG MS BROWN'S & ELLA'S EQUALLY AWESOME BLOGS...